Knowledge Base
Special Products
Tags:

special products


Description

Special Products can be used if you need to temporarily replace or substitute a product with another product.


When this box is checked, the product can temporarily be replaced by another product.
Resolution


1) From the product library, click on the product you would like to replace or substitute.



2) Check the 'Special' box and click 'Save'.

3) Click back on the product from the product library and you should now see a drop down that will allow you to select the replacement product: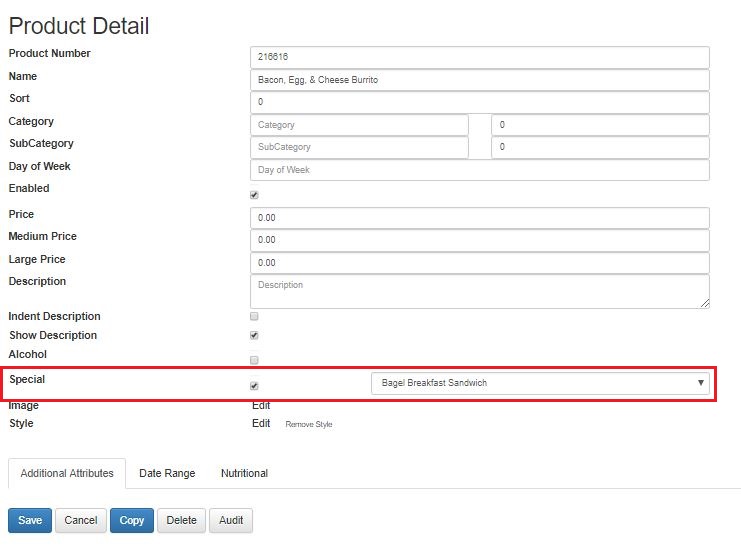 4) Click 'Save'.

The product will change automatically on the live screen.

Repeat the process and uncheck the 'Special' check box to revert back to your original product.