Knowledge Base
Widgets: Analogue Clock 
Tags:
widgets
clock
Description
This Analogue Clock can be sized accordingly with a customizable label (default is EngagePHD)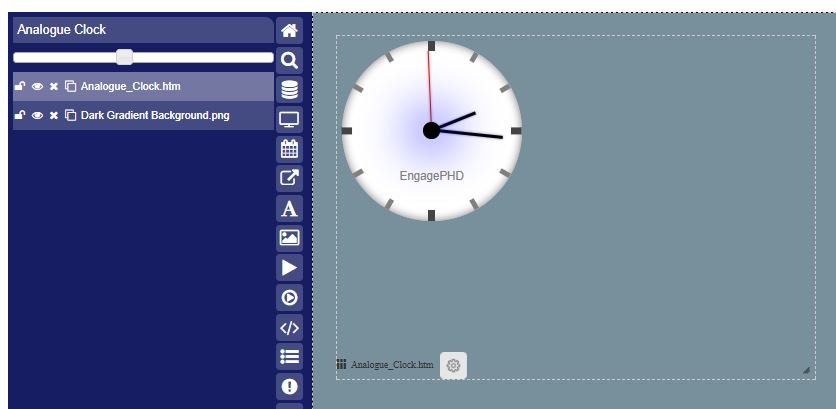 Resolution
1) Once you have added the widget to your Asset Library, open the layout and click on the Add Widget icon on the control panel.
2) Click on the properties icon to open the widget properties.

3) Add the text you would like to appear on the clock, or leave blank.
4) Adjust the height as needed.

5) Click Save when done.