Knowledge Base
Submitting Support Tickets
Tags:
help
support
tickets
Description
Tickets allow you to reach out with any software related questions or concerns ​The steps below discuss how to create a new Ticket from the Home page in the software.
Resolution
Click on the 'Create New' button
Please provide a Title and indicate which Layout or Player you are working with (if applicable).
A callback number is required to submit a Ticket.

The 'Add Note' button will allow you to add any notes and attached photos or other documents that may help our support team: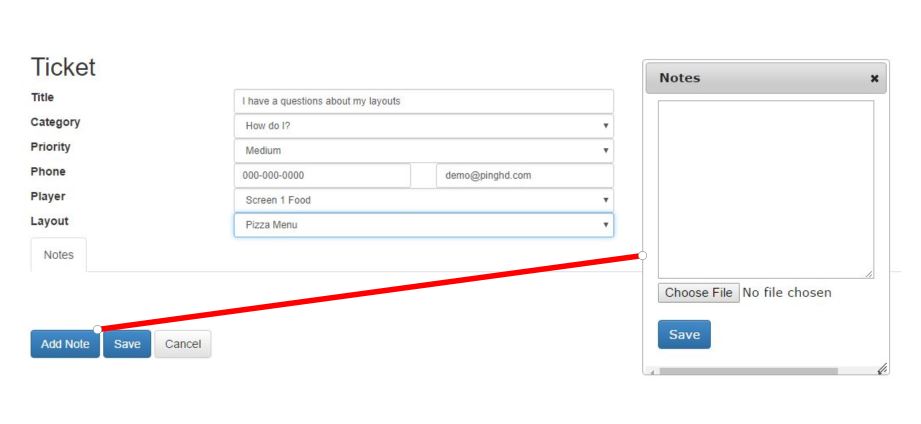 Click 'Save' to save your note, then 'Save' to save and submit the Ticket.