Knowledge Base
Installing Teamviewer Remote Access Software for Windows Players
Tags:
teamviewer
windows
remote access
Description
When installing Teamviewer remote access software, it's important that Teamviewer Version 9 is installed. Please download the installation file from the link below and save the file to USB thumb drive:
http://download.teamviewer.com/download/version_9x/TeamViewer_Setup.exe
Resolution
1) Plug in a USB keyboard and mouse to the player along with the USB containing the Teamviewer installation file.
2) Copy the installation file to the player Desktop or Documents folder.
3) Double-click on the file to start the installation process.
4) Select Installation to access the computer remotely (unattended) and Company / Commercial use: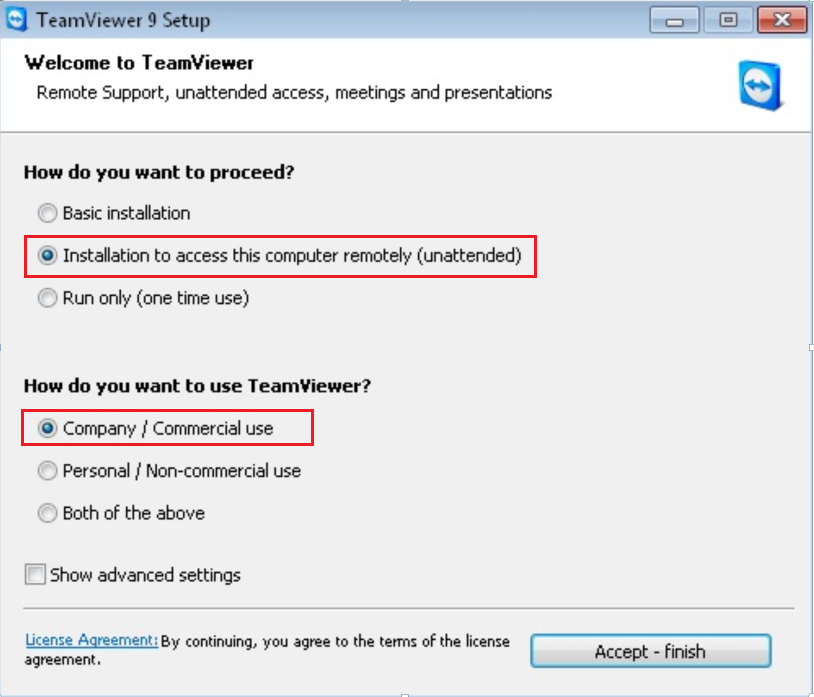 5) Once installation is complete a window will pop up showing information for Teamviewer. This Window can be closed by clicking the Close option:
6) The Setup unattended access wizard will appear. Click Cancel to close this window: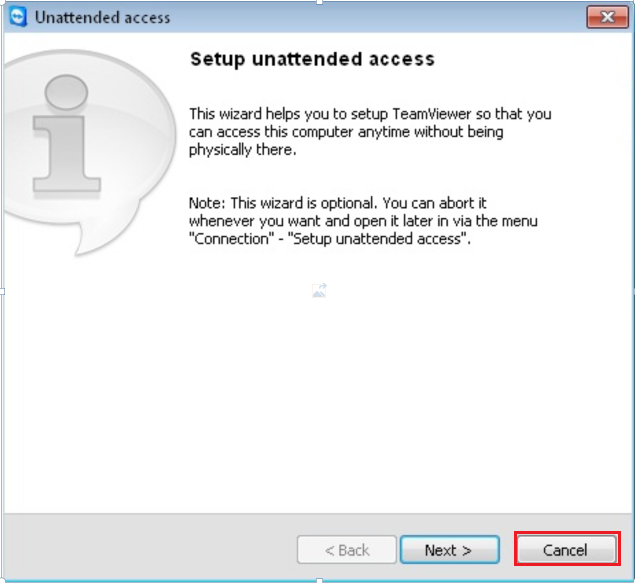 7) From the two main windows, locate the Allow Remote Control on the left window.
Please make note of the ID and Password for your representative to complete the installation remotely: